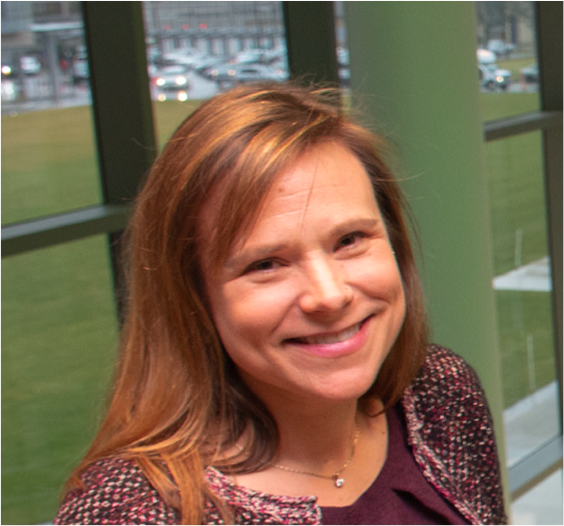 Co-Founder, Tend Health
Tina Runyan, PhD, ABPP
I believe that improving our healthcare system starts with the people delivering care. I began this journey as all meaningful journeys begin – with oneself. To manage burnout, I tried many practices, perspectives, and strategies to sustain my own well-being. I soon began to share these through curriculum development as well as local and national advocacy for culture change and transitioned my clinical practice to work exclusively with medical residents and fellows.
We all have an inner life. Often, it is that inner life which calls us to become a health professional but ignoring it during medical and health professions training is subtly (and sometimes explicitly) encouraged. Instead, self-sacrifice is reinforced. While this may work in the short-term, failing to tend to oneself ultimately fails.
I know from experience that exploring, understanding, and developing a curious and compassionate relationship with our own hearts and minds is essential to sustaining high quality clinical care. A career as a health professional is a calling for most people. It is an identity, not a job. Sustaining this work requires kind attention and care to oneself, as an instrument of healing.
My calling, my passion, my identity, are inextricably linked to doing this work alongside health professionals. I see patients for individual counseling in MA, CA, CO, and VA.
Academic Background
I am a professor in the Department of Family Medicine and Community Health at the University of Massachusetts Medical School. Before starting Tend Health, I was the director of Behavioral Science for the Worcester Family Medicine Residency Program, director of Integrated Behavioral Health for the Family Medicine department, and the director of a post-doctoral fellowship in clinical health psychology in primary care. Yes, the same fellowship from which my co-founder graduated!
I started my career as a psychologist in the US Air Force. Since then, I have been practicing, teaching and training behavioral health providers and physicians in models of interprofessional and collaborative primary care. I am a nationally recognized leader in collaborative care and a Past-President of the Collaborative Family Healthcare Association (CFHA). For the past several years, I have been captivated by research, writing, pilot testing, and presenting on how best to develop and implement education, training, and policies to promote clinician well-being. Starting Tend Health is the  manifestation of this interest.
NPI # 1134237787
Massachusetts License # 9111
Virginia License # 810000358
Colorado License # 4808
California License # 31648
American Board of Professional Psychology (ABPP)
National Register of Health Service Psychologists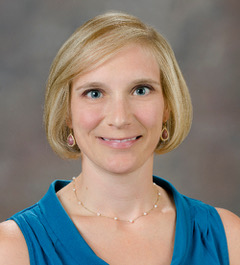 Co-Founder, Tend Health
Joan Fleishman, PsyD
I am passionate about how empowerment, connection, and innovation can be powerful tools in strengthening the health care delivery system. I believe deep relationships, high functioning teams, and creative spaces produce deliverable actions and cost-saving strategies. I like to bring people together to solve problems and improve systems, programs, and processes.
I am a high-energy leader who is driven by an inventive spirit and creative mind. I use my entrepreneurial mindset to find ways to do things differently and generate innovative ideas. I enjoy work that lets me delve into intuitive listening and inquiry to inform and deploy rapid process improvement and idea execution.
I work from a relational and empowerment stance, whether I'm with my team, strategic partners, stakeholders, or clients.
My focus is tending to the unmet needs of health care providers. I have sat with too many colleagues as tears stream down their cheeks while they disclose a fear of sharing their struggles with depression, anxiety, or loss. I have been kept up at night by the secret truths of my fellow clinicians as they show up late for rounds due to a made-up delay when in truth, they have told me they are struggling with much more.
I am an academic and practicing psychologist dedicated to changing mental healthcare. After completing a 2-year fellowship in Primary Care Psychology at University of Massachusetts Medical School, I spent 6 years as the Behavioral Health Clinical Director for Oregon Health and Science University's (OHSU) Department of Family Medicine. During that time, I led the expansion of the behavioral health services across 6 primary care clinics and served as faculty for the Family Medicine Residency.
My clinical and academic work has focused on practice transformation, population reach, alternative payment methodology, and team-based care. My research and clinical expertise includes primary care-based Medication for Opioid Use Disorder (MOUD) and trauma informed care in medical settings. During my tenure at OHSU,I managed grants totaling 4 million dollars and started the state of Oregon's largest primary care based MOUD program. I am honored to have served as the program coordinator for that program from 2015-2020.
NPI #1639422132
Oregon License #2335
National Register of Health Service Psychologist #57219