Get the support you deserve
Bring coaching to your organization! We will work with you to coordinate the days and times that best meet your needs
Why coaching? Coaching offers support, helps you identify and commit to your goals, apply new skills, and build resiliency.
Coaching's key ingredients include deep listening, clarifying values, and investment in your goals.
At a crossroads?
Feeling stuck?
Ready to take the next big leap?
New leadership role at work?
Coaching with Tend…
Access. Our coaching clients access us through messaging from anywhere, anytime with full confidentiality.
Expertise. All coaches have backgrounds and experience in healthcare settings, healthcare leadership, and high performing teams.
Flexible Scheduling. Meet with a coach when it works best for you.
Choice. You choose who you want to work with. Work with someone who will best meet your unique needs and who you can have fun accomplishing your goals with.
Coaching is not a clinical service so your location does not matter.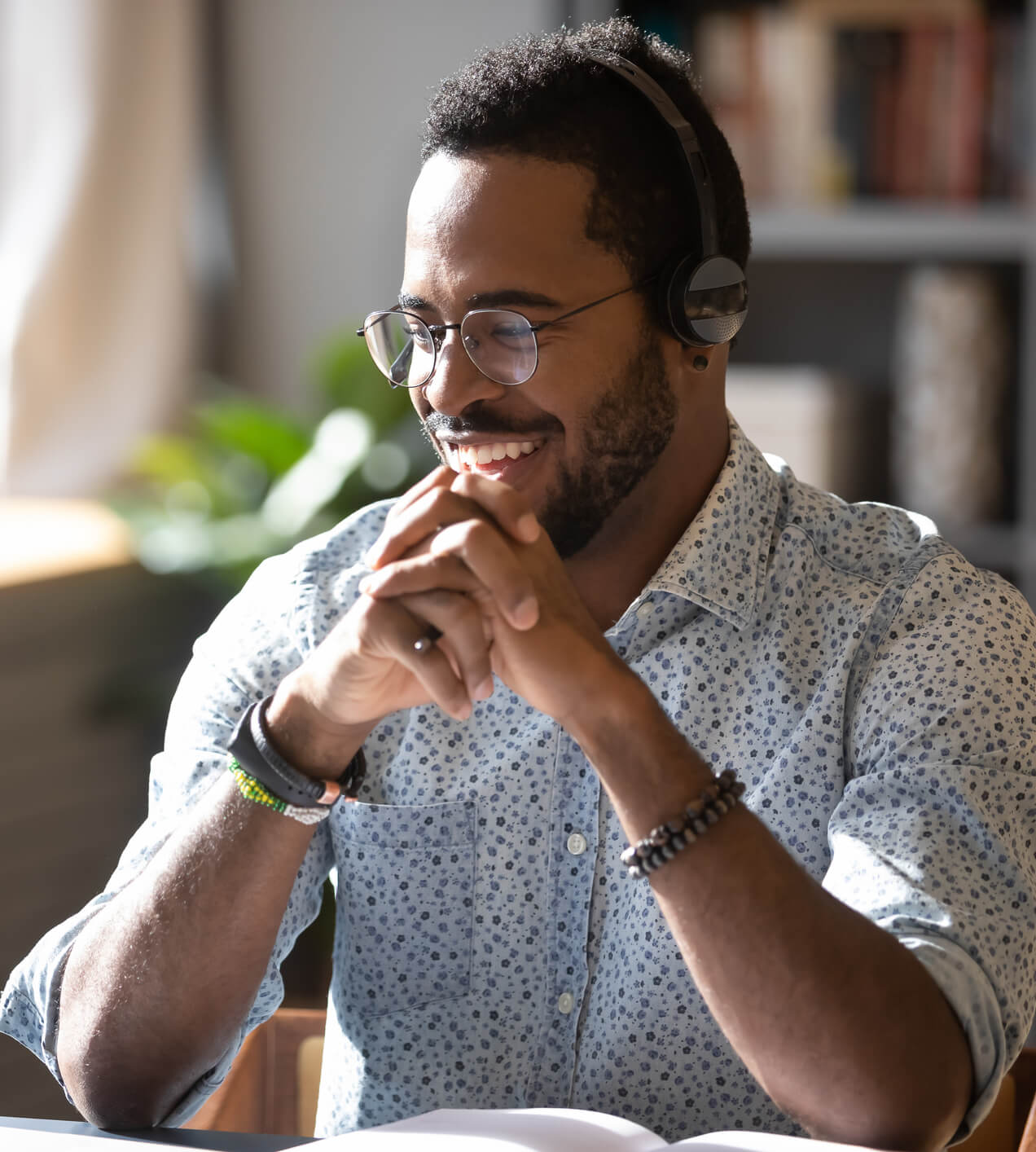 Why work with Healthcare Professionals?
My passion for working closely with medical teams has led me to my work in hospital and outpatient medical settings, including in the field of oncology. In my work I have directly witnessed the struggles of healthcare professionals both in clinical and administrative roles and have learned how to support these providers through the many challenges they face in their professional and personal lives.
How do you think about and approach coaching?
Whether you are looking for greater purpose and meaning at work or at home, to lead with confidence and inspire your team, to fine-tune your communication skills or more effectively collaborate with others, to increase your productivity, efficiency, or focus, or at career advancement, planning/trajectory or transitions, coaching is likely a great fit to help you reach your goals.
My approach focuses on honoring your knowledge in the hope of creating an empowering environment where you benefit from freedom to discover your strengths, resiliencies, and courage. It is important to me that we consider your culture, history, and identity in our conversation. I truly appreciate the beautiful complexity that makes each of us who we are.
When not working …
I can be found doing many physical activities including circus arts and spending time catching up with friends and family.
Why work with Healthcare Professionals?
I am a licensed clinical psychologist with a specialty in clinical health psychology and have worked in multidisciplinary teams in medical settings for over a decade with medical and nursing trainees. Working alongside healthcare professionals I have witnessed the struggles involved in balancing the challenges of life that are amplified by the demands of training and working in healthcare.
How do you think about and approach coaching?
I offer coaching in topics related to working on multidisciplinary teams, career development, navigating training and career transitions, improving well-being including support of healthy lifestyle changes. I incorporate a values-based  and action-oriented approach to coaching to guide meaningful change, growth, and wellness.
When not working …
I am originally from Wisconsin, trained in California, and now call New England my home. I love being outdoors and exploring trails, mountains, and waterways with my husband and tiny (but mighty!) Chiweenie.
Why work with Healthcare Professionals?
I am a licensed psychologist with over a decade of experience working in the "trenches" of primary care with medical providers and residents. I've heard consistently that practicing medicine can be incredibly rewarding and draining – sometimes on the same day. I believe adequate support through these ups and downs is critical to keeping providers engaged and healthy long-term. While that support can take many forms, I have often found myself helping providers manage the consistent tension between their occupational calling, the toll it takes on their personal lives, and the stress of the daily "grind."
How do you think about and approach coaching?
My approach to coaching is both compassionate and practical. Each provider brings a unique experience and history, and I aim to help people function more effectively in their personal and professional lives as soon as possible.  My focus is assisting others in getting "unstuck" through tangible tools, strategies, and awareness exercises, so each person brings forward the best version of themself – especially in times of adversity. I find that clarifying coaching goals at the outset, and revisiting our progress regularly, ensures we are moving in the right direction and that my clients are getting what they need from our sessions.
When not working …
I love taking road trips with my family, coaching my sons' sports teams, eating tacos, and watching soccer (the "real" football).
Why work with Healthcare Professionals?
I am a licensed clinical psychologist and have spent several years training and working in academic medical centers throughout New York City and Boston. I have spent most of my career working in hospitals and understand the unique pressures of inpatient medicine, rounding on the wards, and caring for people with complex medical problems.
How do you think about and approach coaching?
My approach to coaching is informed by my passion for partnering with healthcare professionals to foster wellness, resilience, and meaning in their personal and professional lives.
When not working …
I enjoy running, spending time with family and friends, and exploring all that the northeast has to offer.
Cali-Ryan Collin, MSW, PhD
Why work with Healthcare Professionals?
I am a licensed independent clinical social worker and have my doctorate in Interdisciplinary Health Professions Education. I am a fierce advocate for health equity and have over 10 years of clinical practice experience in healthcare settings. I have spent the last 7 years on health professions education institutions and understand the unique demands placed on early career healthcare professionals.
How do you think about and approach coaching?
My approach to coaching invites you to bring your whole self to the conversation so that we can work collectively towards your goals by fostering your understanding of self and your capacity to advocate for your needs.
When not working …
I love getting outside and spending time with my wife, fur baby, and human baby.
Jennifer Ayres, PhD, ABPP
Why work with Healthcare Professionals?
I have been practicing as a licensed psychologist for 20 years and began working in medical settings 25 years ago as a graduate student. I have worked in hospitals, primary care, community mental health centers, schools, shelters, and residential facilities. My approach is authentic, practical, collaborative, trauma-informed, integrative, and begins with a gentle invitation: "Tell me what's bringing you here and how I can help." I am board-certified in clinical psychology and am a trained teacher of mindfulness and Mindful Self-Compassion.
How do you think about and approach coaching?
My approach to coaching combines my approaches to therapy and teaching. We begin with a conversation about the "main life areas" (work, relationships, communication, self-care, health, financial planning & health, future planning) and determine areas that my client would like to explore further and address strategically. We then collaboratively assess current resources, identify needed skills and/or resources, and create clear goals with specific, measurable steps and outcome measurements.
When not working …
I enjoy traveling, reading, writing, and exploring new places with my twin sons and our dogs.
Why work with Healthcare Professionals?
I am a licensed clinical psychologist and for the past 10+ years I have been working with people to help them visualize and live a life of meaning.
How do you think about and approach coaching?
My approach combines getting to know you deeply through a personalized inquiry process, understanding what barriers you face to cultivating greater richness in your life, and helping you find solutions. Your goals become my goals and I look forward to helping you achieve them.
When not working …
In my free time I value time spent in nature, in movement, in artistic creation, and time with my loved ones.
Why work with Healthcare Professionals?
I am originally from North Carolina and trained at East Carolina University (Go Pirates!) in both Marriage and Family Therapy and Clinical Health Psychology. I finished my training at the University of Colorado's department of family medicine and since 2015 I have been the Director of Behavioral Medicine at JPS Family Medicine in Fort Worth, Texas.
My  job focuses on residency education, and I also do clinical work and research in the family medicine context. I have a strong interest in physician well-being and work satisfaction, as well as experience in helping learners, faculty, and clinicians who may be struggling.
How do you think about and approach coaching?
I offer coaching in effective communication strategies, work satisfaction, and career strengths.
When not working …
I enjoy watching football, tennis, and any chance to go to the beach.
Why work with Healthcare Professionals?
I am a licensed psychologist with over a decade of clinical experience working with adults. I have worked in academic medical centers and teaching hospitals alongside medical professionals and trainees. Many of my patients have been medical professionals and I'm aware of the unique stressors they face.
I've worked with individuals facing a range of issues, including transitions, professional challenges, relationship concerns, and chronic health conditions. I also have specialized training in traumatic stress and working with populations with marginalized backgrounds and identities. I'm passionate about working holistically and collaboratively to help individuals feel safe, feel heard, understand their needs, their strengths, and develop ways to face their challenges effectively. I was born and raised in Puerto Rico, and I'm happy to work with patients in Spanish, as well as in English.
How do you think about and approach coaching? 
My approach is focused on helping individuals make fundamental changes in their lives, often related to their values, beliefs, and sense of purpose. Through our work, individuals clarify their goals and priorities, while figuring out ways to stay motivated and have accountability.
When not working …
I value spending time with my family and my community, as well as reading and writing.
Why work with Healthcare Professionals?
I received my doctoral training in Family Social Science from Loma Linda University, and as a licensed marriage and family therapist I have ten years of experience working in hospitals, community mental health centers, schools, and private practice.
Inspired by my work with physicians and healthcare workers I completed a postdoctoral fellowship at Loma Linda University Health and Medical School in the Office of Physician Vitality.
I am passionate about supporting the behavioral and emotional needs of individuals who spend their time supporting  others. My work with healthcare professionals addresses anxiety, depression, PTSD, grief and loss, and relationship concerns. 
How do you think about and approach coaching?
For me coaching is about curiosity. I meet clients where they're at emotionally and mentally, which is usually at a place of stress, burnout and overwhelm, and not knowing what to do next, and together we explore the meaning, purpose, and potential  for their lives. I approach coaching from a growth mindset and support clients in navigating challenges and meeting personal and professional goals.
When not working …
I love spending time with my family and enjoying the brief, but wonderful Minnesota summers at the lake, working in my garden or working with horses at the farm.
Why work with Healthcare Professionals?
My career as a psychologist began working in a large healthcare system to deliver excellent care with various members of the medical team in a way that distributed the workload across the team.Healthcare professionals need to be system thinkers; analyzing problems from multiple levels, and identifying opportunities to effect change. I enjoy helping healthcare professionals be their best self because that leads to the improvements we are all working towards in today's healthcare environment. Whether in the hospital setting or in an ambulatory clinic, optimal communication leads to peak collaboration, and produces the patient outcomes and joy in practice we all strive for.
How do you think about and approach coaching? 
Prior to becoming a clinical psychologist, I taught high school in the Mississippi Delta through Teach for America. This experience taught me the spirit of inquiry and curiosity that is essential to coaching. I strive to work collaboratively with individuals to help them develop the insight necessary to break out of the limiting patterns that hold them back.
When not working …
I enjoy remodeling our old home, fishing the driftless region of southwestern Wisconsin, staying active outdoors, and spending time with my family.
I've recently learned to love Wisconsin winters by taking up cross country skiing, pond hockey, and daydreaming about my next adventure. I also love to read and always appreciate a good recommendation.
Claudia Allen, PhD, JD, ABPP
Why work with Healthcare Professionals?
I'm a board-certified clinical psychologist with a passion for supporting health care professionals in living healthy lives and finding joy in their work. I've been working in academic medicine for almost two decades where I've had the opportunity to coach leaders, teams and individuals. I enjoy working with individuals and groups who want to be more effective and creative, or who want to bring more of their authentic selves to their work.
Working with me may be particularly helpful for those taking on a new task or leadership role, or who may be redefining their work due to family responsibilities, illness, or winding down a career.
How do you think about and approach coaching? 
My goal in coaching is to help you recognize your own unique talents and strengths and work together to bring them to life. Often I find that medical training has somehow separated an individual from their own self and that the demands of day-to-day life keep them at a distance from their own heart.This can undermine joy and performance. In the safety of one-on-one coaching I help you rediscover those parts of yourself that will bring you both fulfillment and success.
In terms of structure I find it helpful to clarify values and set goals at the outset. I also find it important to check in frequently as to your satisfaction with our process and adjust accordingly.
When not working …
You can find me in Virginia or Maine painting, playing recreational sports, being in nature, hiking with my therapy dog, Scout, and spending time with my family and friends.
Coaching FAQs
What is the difference between coaching and counseling?
Coaching and counseling might seem like the same thing on the outside, but the content and process are quite different.

Counseling often involves a diagnostic or problem-oriented perspective, relies heavily on the relationship with the clinician, and includes a lot of self-discovery. People often seek counseling to improve or resolve a specific set of symptoms or situations.

Coaching is about defining and clarifying intentions around a specific self-improvement goal or skill development/enhancement and implementation. In coaching, the relationship between the coach and the client should also be strong. However, just like in high school, sometimes your best coach is not the one you like the most. Coaches might challenge you more and expect more action-oriented steps between sessions. Coaching is often, but not always, shorter in duration than counseling.
What can I expect to get out of coaching?
Coaching is a process of better understanding yourself, your goals, and your path to a more integrated and whole life. You may be working on a big professional or personal decision or next step. You may be developing specific skills to apply to work or home. You may wish to align how you spend your time with your values. You may simply be trying to navigate a difficult situation or relationship. Coaching allows you to….
How long are coaching sessions?
We leave this up to the coach and the coaching client. We offer 30, 60, and 90 minute sessions.
How many times will I meet with my coach?
This is up to you. You may meet as few as 3 sessions or monthly over a period of several years. You and your coach can talk through what might be most helpful for you. We recommend committing to 4-6 sessions to start and meeting every 2-4 weeks.
How do I pick a coach?
We recommend reading through a few of our coaches bios and scheduling a consult or coaching session with the person you feel has the experience and background that best meets your needs. Or in other words, who you think you might vibe with best.
How much does coaching cost?
Pricing can be found
here
.
Get the Support You Deserve